College Details
College Statistics:
Description
Established in 1971 , by the great educationist and a visionary Late Pandharinath Patil alias 'Bhau'. Its aim is to catered to the educational movement to the rural masses. More than 12500 students are taking education in such a reputed college located at the heart of the city through the UG and PG courses.
The National Assessment and Accredited Council, Bangalore conferred on it. The status of B++ in 2004.The College offers a wide range of courses, extra-curricular activities and technologically advanced facilities accessible to the faculty, the students and the supporting staff. Here, each individual is encouraged to step beyond the confines of academic and administrative disciplines to explore and intervene in the larger interests of the Rural Community who had cherished the dream of uplifting the rural and unprivileged masses. Stepping up in the twenty-first century which is considered as the era of globalization and computer technology. As a result we provide them the conducive infrastructure including a large building, a play ground, a well facilitated library, laboratories, a competent and well equipped computer department, experienced and well trend staff of high academic caliber.
Samarth Nagar Aurangabad-431001 . Telephone- 333647
Vivekanand is the first college in the University to visualize and conceptualize the concept of computer knowledge to the Rural and the poors, taking into consideration the need of the day in the world of globalization, privatization, and localization. The college therefore provide it an access to the world by providing with them the facility of internet. The college has established the internet server which will provide to all the departments of the college an access of internet to make departmental requirements fulfill like supply of information through email and websites.
The Administrative Office
Vivekanand Arts,
Sardar Dalip singh
Commerce & Science College,
Smartha Nagar,
Aurangabad-431001
Maharashtra,
India
Tel: (0240) 2365800
Telfax: (0240 2333647 , 2365801
I want this institute to counsel me
Interested in studying at Vivekanand College, Aurangabad.
Fill the details for institute to counsel you.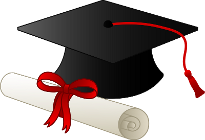 Related Colleges in Aurangabad
Colleges in Aurangabad
IndCareer.com provides complete information about Vivekanand College, Aurangabad. Total 3 courses of Vivekanand College, Aurangabad is listed with us.
Vivekanand College, Aurangabad was established in the year 1971,
Bookmark this page if you are looking for Vivekanand College, Aurangabad College festivals, exam notifications at Vivekanand College, Aurangabad, updated photos of Vivekanand College, Aurangabad, Videos of Vivekanand College, Aurangabad and results of Vivekanand College, Aurangabad
Checkout the details of each courses at Vivekanand College, Aurangabad. Latest happening at colleges is reported under news section of Vivekanand College, Aurangabad. Vivekanand College, Aurangabad Alumni listing aims to connect existing students and revive old memories.
Additionaly, you can search for Boys / Girls hostels in Aurangabad