College Details
College Statistics:
Description
Maulana Azad Medical College and associated hospital complex consist of four integral units, namely, Maulana Azad Medical College, Lok Nayak Hospital. Govind Ballabh Pant Hospital and Guru
Nanak Eye Centre.
Maulana Azad Dental College and Hospital is located near Delhi Gate within the Maulana Azad Medical College Campus, New Delhi-110002. The College and Hospital made its inception as a "Dental Wing" in 1983 to cater to the dental needs of residents of Delhi and adjoining areas. Two decades later, on 26th September 2003, Dental Wing was upgraded to its present status of a full-fledged Dental College and Hospital.
The institute is a centre for technical education in the field of Dentistry, conducts professional research and provides basic as well as specialized Dental Health Care services to the patients. Bachelor of Dental Surgery (BDS) is a four years graduate programme offered at the institute. All students after completing the four years training undergo one year compulsory rotatory internship. The course of study for BDS degree and its related examinations is as per the rules and regulations of Delhi University. Selection to the course is made on merit basis through the All India & Delhi Pre-Medical Test that is held annually in the month of May. The prospectus for the same is available in December-January (the preceding year) at Faculty of Medical Sciences, University of Delhi. All students must register themselves with the State Dental Councils, as required under Dental Council of India (DCI) Act, before they are allowed to practice Dentistry.
The institute plans to start Postgraduate (MDS) degree course in various specialties of Dentistry in near future. The last embers of the revolt of 1857 were being quenched by the British onslaught. Nicholsons flying column was battering that last bastion of rebellion - Delhi. The last Mughal, Bahadurshah Zafar was negotiating terms from his hideout in the tomb of his ancestors-Humayun. Three of his princes assured of safe conduct as hostages to the British, were betrayed and brutally murdered by Lt. Hodson at Delhi gate - forever besmirched in collective memory by the ill omened name of Khooni darwaza.
Fifty four years later, the full splendour of the British regency in the person of Lord Hardinge, fell flat on its backside off an elephant at nearby Chandni Chowk, thanks to a bomb thrown by the revolutionaries Amir Chand, Basant Kumar, Avadh Bihari and Bal Mukund.It is somewhat ironic that those who assaulted the Viceroy, for whose Vicerine Delhis first Medical College was named after, were hanged in the same Central jail that was to become the site for Delhis second and one of Indias pioneering centres for medical education with a formidable reputation as a citadel for excellence and an alumnus that has left its stamp of eminence in virtually every corner of the world. Ironic, too, that the main gate of this institute should open onto the Khooni darwaza. Bahadurshahs soul must be at peace at last.
It was in 1936 that under Lt. Col. Cruickshank, I.M.S., a hospital was set up in that very Central Jail complex, named for the bulwark of British Viceregality - Lord Irwin. A scheme was mooted for building a medical college across the road in the area now popularly known as the Ramlila grounds. Unfortunately, due to the start of Second World War in 1939 this plan was dropped. During Second World War some barracks were rapidly constructed near Safdarjung tomb to establish a Medical Centre for American Troops fighting in this region. This hospital was well equipped with a x-ray machine, a laboratory and other facilities for various emergency procedures. After the Second World War was over the Americans handed over this place to the Government of India. This place, where the present Safdarjung Hospital exists, was to be taken over as an extension of Irwin Hospital. However, after independence, the CGHS took over this place directly to be run by Central Health Ministry.
The foundation stone of All India Institute of Medical Sciences was initially laid in this campus near the abandoned jail area. When later it was decided to make AIIMS an autonomous institution, the site was shifted to its present location.
It is fascinating to review the birth and growth of this 30 acre campus, in what was a previous jail complex, and where there are associated memories of several historical events including the Harding bomb case.
With the attainment of independence in 1947 and the partition which brought in its wake an influx of thousands of refugees from Pakistan, existing medical facilities were found to be inadequate. The growing metropolis, therefore, saw a great deal of expansion of infrastructure facilities for the public. By early 50s Irwin Hospital had become one of the largest hospitals of Northern India. Recognizing the need for a Medical College in this area, the Government of India, in August 1957, recommended in its Second Five Year Plan opening of a Composite Medical College. Irwin Hospital was obviously chosen to be the venue for this college with provision of teaching Gynecology at Lady Harding Medical College. This Composite Medical College was started with 50 male and 50 female students without any entrance test. The Governing body of LHMC, then an autonomous institution of the only Medical College for Girls in the World, filed a suit against this decision. The Court decision also favoured LHMC. The classes of this Composite Medical College were stopped merely two days after the start. Girls were then shifted to LHMC and boys to AIIMS as a supplementary batch. The formal government sanction was granted in February 1958 for starting this Medical College attached to Irwin Hospital and named as Delhi Medical College. Col. B. L. Taneja was appointed as the first Principal in April 1958. The College was housed in a new three storey block designated as the Anatomical Block (Present Bums & Plastic Surgery Ward). Anatomy block of that time was on the ground floor. The Principal's office and the administrative block were also on the ground floor just near the old lift area. First and second floors were occupied by the departments of Physiology & Biochemistry respectively. There was a small lecture theater, a library and a laboratory on the second floor. The male students were accommodated in the two barracks of the Old Central Jail and women students were accommodated in the staff quarters . In 1958, two new buildings were constructed to run the O.P.D. and emergency services. Department of Obstetrics and Gynaecology was soon started with the help of Sher Singh Trust. During Second World War a prefabricated building was commissioned as Reema Block for trauma victims. This was the first trauma wing of this hospital. Later this block became the children and male orthopedics ward.
The impressive façade of the paraclinical block, the immaculate sprawling lawns in front of spacious air conditioned lecture theatres , museums and laboratories have been built on the site where the old jail complex once existed . Next to the Pathology Block stands the monument dedicated to the martyrs of the old Central Jail. They were Basant Kumar , Avadh Behari and Bal Mukand .
Delhi Medical College chose to call itself Maulana Azad Memorial Medical College as the tidal wave of resurgent national pride washed over the country; later the word memorial was dropped. Maulana Azad was incidentally the first Union Minister of Education and Scientific Research. Pt. Govind Ballabh Pant, the Union Home Minister, laid the foundation stone of the proper Medical College Block on 24th October, 1959. Shri J.D.Shastri (Senior Architect, Ministry of Health) drew up the architectural plan of the College Complex. The college was inextricably woven into the fabric of the very history of the city, incorporating a mosque said to have been established for prayer by the camping armies of the slave kings, a pathology block that stands cheek-by-jowl with the monument to the martyrs of the old central jail and a mortuary next door to the dargah of the famed sufi poet and seer, Meer Dard.
Referring to the fact that the college building was being erected on a site previously occupied by the Central Jail -- Pandit Pant said 'It shows that a new India was taking birth and the place, which was symbol of our people's suffering and was to become a place which would now help to relieve it". Pandit Pant in his poetic inaugural speech said that the "dismal wall of the jail had been demolished to be replaced by corridors illuminated by the soft rays of light, science and knowledge". In a reply to the students' grievance that they were being lodged in a former jail building, Pandit Pant quipped I did not loose much by being lodged there again and again."
Pt. Jawahar Lal Nehru later inaugurated the building completed in a record time on 26th February, 1961. Initial outlay for this building was about Rupees one crore. The College had the unique distinction of being recognised for Post Graduation even before the first batch of graduates passed out from here.
It was in the vision of pioneers of the college to have a separate super speciality hospital wing to commemorate the memory of Pt. Govind Ballabh Pant. The foundation stone of G. B. Pant Hospital was laid by late Pt. Jawahar La] Nehru on 31st October 1961. In his speech Pt. Nehru casually remarked "he had laid down the foundation stone of the most of the buildings coming up late." Thus, the staff quarters of the old central jail gave way to a specialised institution, with the building completed in a record time of 2 1/2 years dedicated to the memory of the late Pandit G.B. Pant, and inaugurated on 30th April, 1964 by Pandit Jawaharlal Nehru - his last inaugural ceremony. Today, it is a superspeciality institution, providing state of art technology in Cardiology, Cardiothoracic surgery, Neurology, Neurosurgery, Psychiatry, Gastroenterology and Gastrointestinal surgery. In May 1972, G.B. Pant Hospital started its own circular OPD services. In-bed facilities have been enhanced to 500 by addition of a newly constructed Amir Chand Critical Care Centre. Shri Sahib Singh Varma, Chief Minister of Delhi, inaugurated this new block on 8th September, 1998.
Nineteen seventy seven saw the establishment of Guru Nanak Eye Centre, one of north Indias largest centers dedicated to providing specialized opthalamological services. The O.P.D. wing of Guru Nanak Eye Centre was inaugurated in 1977 by Shri Madan Lal Khurana, the Executive Councilor, Medical, Delhi Administration. The second phase was inaugurated on 14.3.1986 by Smt. Mohisina. Kidwai, Union Health Minister, which is now houses the wards and the OT block. Tbird phase of GNEC was inaugurated by Shri Sahib Singh Varma on 18.12.1996. Dr. Harsh Vardhan and cricketer Kirti Azad attended the function.
Irwin Hospital, too, became Lok Nayak Jaiprakash Narayan Hospital, mirroring the changing aspirations of the people. It is a reflection, perhaps, on the present generation that has truncated this to merely Lok Nayak Hospital. Lok Nayak Hospital christened in 1989 from Lok Nayak Jai Prakash Narayan Hospital (LNJP) was originally popular and still continues to be known as Irwin Hospital. Lord Irwin laid down the foundation stone of this old hospital on 10 January 1930. Initial hospital had 350 bed, which was big enough to cater to the small population of Delhi during that era. In November 1977 the name of Irwin Hospital was changed to LNJP Hospital following the Central rule of Janata Dal.
Silver Jubilee, Annual day of MAMC was celebrated on 3rd October, 1986. His Excellency, the President of India Giani Zail Singh was the Chief Guest. Shri Jagmohan, Lt. Governor of Delhi, presided over the function. It was here for the first time the Head of the State encouraged brain drain. He was of the opinion that it would boost Indian economy. One distinctly remembers Giani Zail Singh's remarks that 'it is much easy to become a President of India and very difficult to become a doctor'. Incidentally, Giani Zail Singh was accompanied by his daughter who herself is a doctor.
Since then we are gradually inching toward the Golden Jubilee celebrations of MAMC and the corridors of the then Jail complex have seen the brilliance of many Maulanians in the various disciplines of medical science. Several important, respectable and brilliant students of this Jail have scattered to almost every corner of the world. Even today They continue to spread the fragrance of the vision of the opening remarks of Pt. G.B. Pant.
The dappled sunlight of the past needs must give way to the harsh glare of the present as surely as noon follows the dawn. At present, this hospital caters annually to over 1.1 million OPD patients and over 1 lakh patients on an indoor basis. It offers 36 full time courses leading to postdoctoral and postgraduate qualifications in various disciplines. Its contribution to national and international medical literature and research caused Maulana Azad Medical College to be ranked by the National Medical Journal of India amongst the ten best medical institutes and its widespread alumnus has kept its banner flying high around the globe.
Past laurels translate into greater responsibilities for the future and its remains the endeavour of all those associated with Maulana Azad Medical College to strive towards further heights of excellence. The road goes forever on and on and for all of us at MAMC, there is but one motto Per aspera ad astra .
Maulana Azad Medical College - Dental Wing
Bahadur shah Zapar Marg
New Delhi
Off.:- 23238458, 23232400,
23221921, 23239271
Extn.:- 270, 311, 270
Resi.:- 26863889, 26856559
I want this institute to counsel me
Interested in studying at Maulana Azad Medical College - Dental Wing.
Fill the details for institute to counsel you.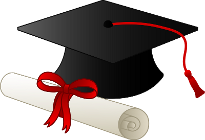 Related Colleges in Delhi
Colleges in Delhi
IndCareer.com provides complete information about Maulana Azad Medical College - Dental Wing. Total 1 courses of Maulana Azad Medical College - Dental Wing is listed with us.
Maulana Azad Medical College - Dental Wing was established in the year 1983,
Bookmark this page if you are looking for Maulana Azad Medical College - Dental Wing College festivals, exam notifications at Maulana Azad Medical College - Dental Wing, updated photos of Maulana Azad Medical College - Dental Wing, Videos of Maulana Azad Medical College - Dental Wing and results of Maulana Azad Medical College - Dental Wing
Checkout the details of each courses at Maulana Azad Medical College - Dental Wing. Latest happening at colleges is reported under news section of Maulana Azad Medical College - Dental Wing. Maulana Azad Medical College - Dental Wing Alumni listing aims to connect existing students and revive old memories.
Additionaly, you can search for Boys / Girls hostels in Delhi